Russell de Frias BSc FCA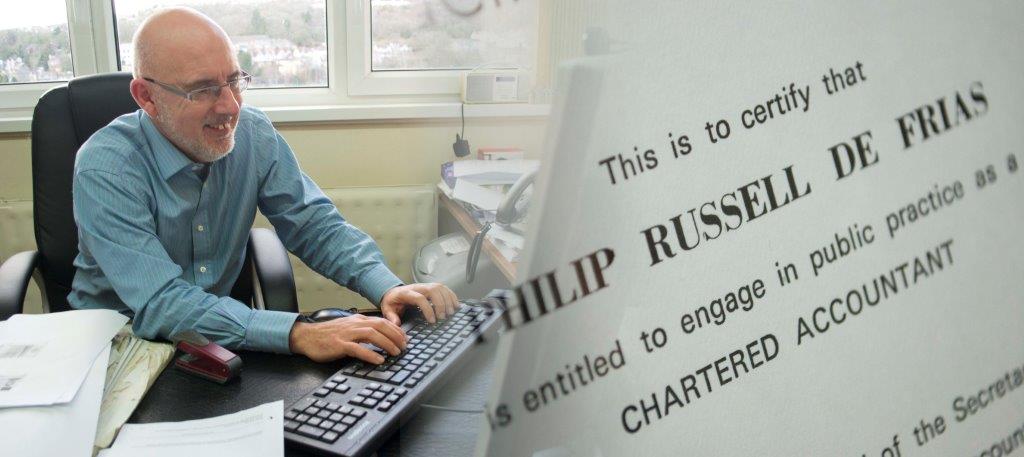 Russell came to South Wales in 1987 having trained and qualified as a Chartered Accountant with a medium sized practice based in London and Surrey.
Particular expertise has been gained over the years with corporate entities and Russell heads up the audit section of the practice.
Russell passed the Probate and Estate Administration examination in the Spring of 2014 and this resulted in the practice being able to offer non-contentious Probate services
Whilst travelling around the world is one of Russell's favourite pastimes he has also spent time abroad on business matters and views this as one of the advantages of being in the profession he is in.
Most people enjoy a drink or two but once again Russell has been lucky in being able to mix this pleasure with work as he has gained considerable experience with clients in the licensed trade whether these being pubs, clubs, hotels or restaurants.
Russell's philosophy is "never give up on a dream" and this is particularly poignant as he continues to be a Cardiff City supporter.
Email – russell@jamesdefrias.co.uk
Mobile – 07780 376843
Next Step:
Please contact us if you need further advice, have any questions about our services, would like a free consultation or a fixed fee quote.
BOOK A FREE, NO OBLIGATION QUOTATION
Receive a competitive fixed quote normally provided at the meeting for your consideration

LATEST TAX NEWS
July 2021